SJ-ODB-M11 Wand befestigter Außen FTTH Splitter Faserverteilerschrank 32 Cores, FTTH - Verteilerkasten, FTTH Fiber Optic Verteilerschrank
Termination Box Outdoor Wall Mountable available FC/SC/ST/LC Adapter
Standard wall mount enclosure is mainly used for connecting the indoor/outdoor optical cables, patch cords and pigtails. It can
be wall mounted or pole mounted and provides various accessories to avoid any unexpected damage to the fiber. This types of
fiber termination box as distribution box, it is usually used in between wiring closets and equipment for fiber optic cable termination, use and management.
Note: This box does not come with any adapters and pigtails. If you need them, we can install them for you with few charges.
Features
Suitable for ribbon and bunchy fiber cables Fiber splice trays can be installed and changed easily Small dimension and exquisite and easy for operation
Standard cell structure size, wall mounted patch panel Capacity: 12-144 ports Suitable for SC, FC, ST Simplex & LC Duplex
Specifications
Technology: Electrostatic spraying Material: SPCC or customized
Color: Milk White Compliant with ISO: 9001, RoHS certification
Atmosphere pressure: 70KPa~106KPa
Type: Single door open
Sijee Telecom Kommunikation Produkte gehören: Glasfaser-Cross-Anschluss Schrank, Glasfaser-Spleißverschluss,, Faser-Optik-Verteilerkasten, Netzwerk-Schrank, ODF, Faser-Terminal-Box, Fiber Optic Patch Panel, etc.
Sijee Geräte-Gehäuse gehören: alle Arten von Ausrüstung Gehäuse, Wandmontage Gehäuse, Anschlussdose, Netzwerk-Box, elektrische Gehäuse-Box, Edelstahl-Gehäuse, elektronische Geräte Racks, Metall-Schränke, Metallgehäuse CATV Gehäuse, etc.
Spezifikation:
Name: Außenwandmontierte Optikverteilerbox
Modell NO.:SJ-ODB-M11
Abmessung (HxBxT) mm: 470X370X130
Kapazität: 32 Fasern 1 * 32 SPS
Material: Kaltgewalzter Stahl oder Edelstahl.
Montage: Wandmontage oder Pole Montage.
Farbe: Schwarz / weiß, oder nach Kundenwunsch angepasst werden.
Verwendung: Weit verbreitet im FTTH-Zugangsnetz, Telekommunikationsnetzwerke.
Beispiel: Freie Probe vorhanden.
Lieferfrist: Es abhängig von der Menge Ihrer Bestellung. Normalerweise 10-18 Tage für einen 20 "Container.
Export Hafen: Ningbo oder Shanghai
Versorgungsmaterial-Fähigkeit: 20000 Stücke / Woche
Fracht: Luft, Meer, Express (Tür zu Tür Versand DHL, FEDEX, TNT, UPS)
Verpackung: 1 PC / Ctn oder kundenspezifische Anfrage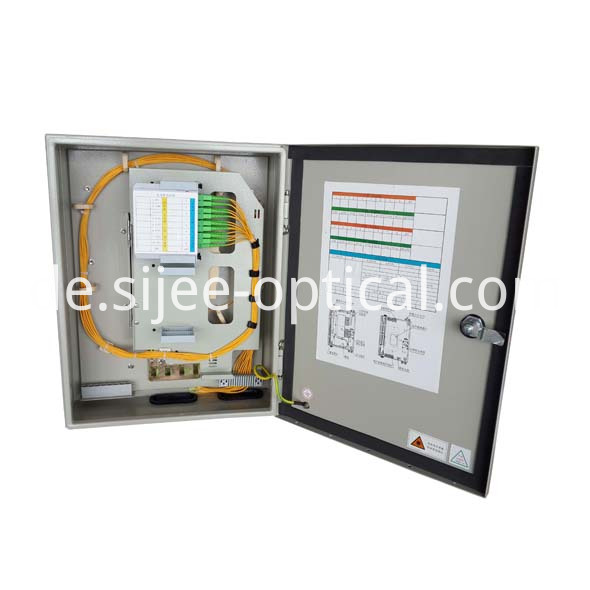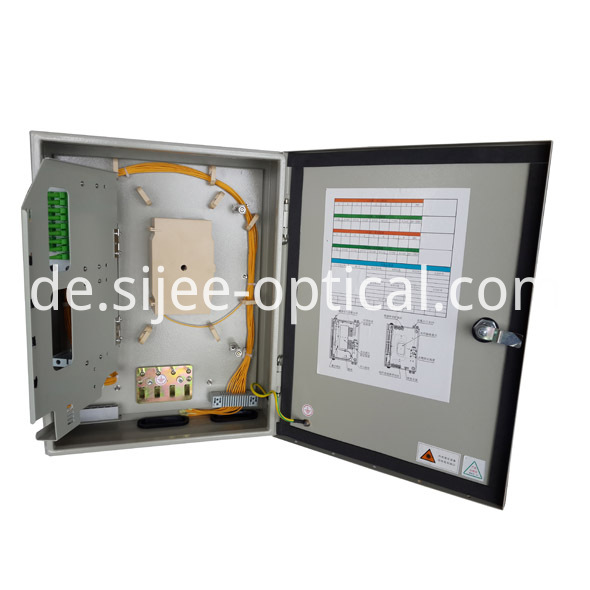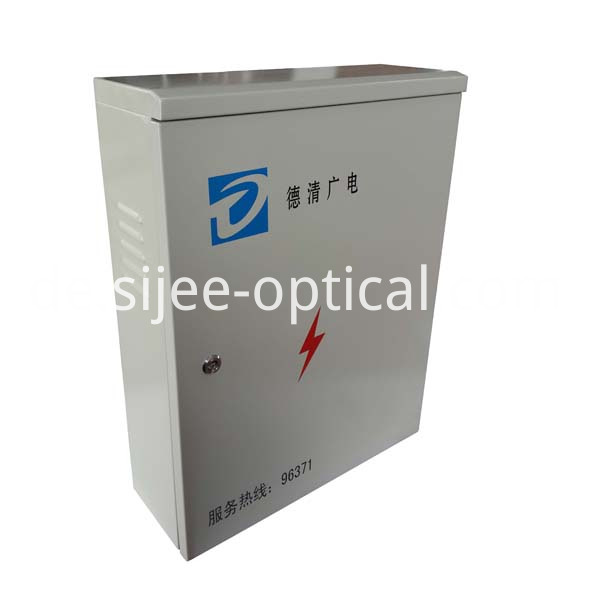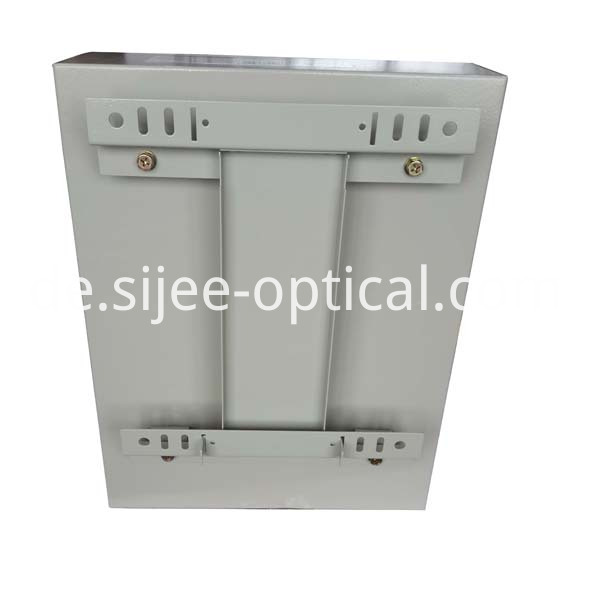 Für weitere Produkte:
1. Express:
Für die Probe oder die kleine Bestellmenge von Ihnen, können wir das Gut sofort abschicken, nachdem wir den Vertrag unterschreiben, und wir nehmen den Luft-Eilkurier an.
2. Luftversand:
Wir können die Bulk-Luft-Sendung für die mittleren Bestellungen annehmen. Wenn Sie Ihren eigenen Agenten haben, um die Ware am örtlichen Luftanschluss zu sammeln, kann diese Methode für Sie geeignet sein.
3. Seefracht
Wenn Sie uns einen größeren Auftrag geben und der Auftrag mehr als 3 Kubikmeter ist, nehmen wir normalerweise die Seefracht an, es dauert eine längere Zeit, um die Waren zu liefern, kann 20-30 Tage sein.
Wir können Ihnen Papierkram schicken, der für die Zollabfertigung im Falle der unterschiedlichen Regulierung Ihres Landes erforderlich ist.
4.Normalerweise ist unsere Mindestbestellmenge 60 m2, nur um sicherzustellen, dass die Ware der Ware ist. Aber es hängt von unterschiedlicher Bedingung ab, jeder Auftrag wird begrüßt, und wir werden das Produkt auf die sicherste Weise verpacken.
5. Zahlungsausdrücke: Wir können L / C am Anblick annehmen, 30% T / T im Voraus, das Gleichgewicht zahlte vor Versand.
Für die alten Kunden können wir den O / A Service anbieten.
Garantie: Wir sind für den kostenlosen Ersatz verantwortlich, wenn unser Produkt selbst Qualitätsprobleme während eines Jahres nach dem Erhalt hat.
Produktgruppe : Außenfaseroptische Verteilerkasten (Metall)